BodySolid Fusion 500 Personal Trainer Gym (F500)
With its revolutionary functional training arms, design-forward aesthetic and motivating presence, you've found a new partner in total physical fitness with the Fusion 500 home gym. Design your gym to adapt to your available floor space and address your training needs, preferences and goals. Station to station, the Body-Solid Fusion 500 offers you a superior workout experience, with the function and flexibility to perform over 60 exercises including: chest press, incline press, decline press, lat pull-down, leg extension, bicep curl, triceps extension, mid row, cable row, shrugs, shoulder press and many more.
Special Features
· Lifetime warranty
· 4-position standard press arm with ergonomically designed multi-position handles
· Leg extension with pivoting rollers that provides a full range of motion
· Synchronized articulating functional training arms with range extending from upper ab exercises to side-accessed workouts
Technical Specifications
New curved, design forward aesthetic
50mm x 100mm 11 ga. oval tubing
6mm upper support plates
4 position standard Press arm with ergonomically designed multi-position handles
Leg extension with pivoting rollers
Synchronized articulating functional training arms with range extending from upper ab exercises to side accessed workouts
Low row positions
Lat pull down with wide groove pulley
Telescoping back rest with multiple position cushion
Gas assist telescoping seat
Two Pre cabled accessory attachment points
High density foam handle grips and chrome endcaps
Weight stack shrouds
Optional side pulley covers
76"L x 48"W x 83"H
FUNCTIONAL PULLEYS
Functional Pulleys allow users to perform a variety of exercises that recruit stabilizer muscles to exercise movements such as pec flys and converging presses. Featuring adjustable arms to allow you to change the angle of resistance 160 degrees, in 20 degree increments.

MULTI-PRESS ARMS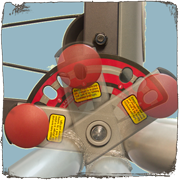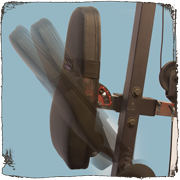 Advanced engineering has resulted in exceptional range of motion and full adjustability for any size user. The multi-grip press arm system delivers deep and effective muscle interaction for chest, incline and shoulder press movements.
No need to sit on the floor to perform rowing exercises with the G5S, simply grasp the mid row handles for an exhilarating mid and lower back workout that will increase flexibility, build strength and relieve lower back stress.

OPTIONS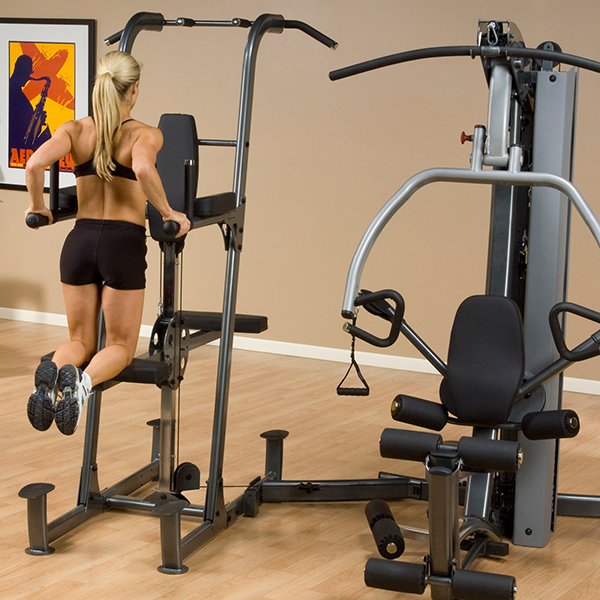 FCDWA FUSION Weight-Assisted Dip & Pull-Up Station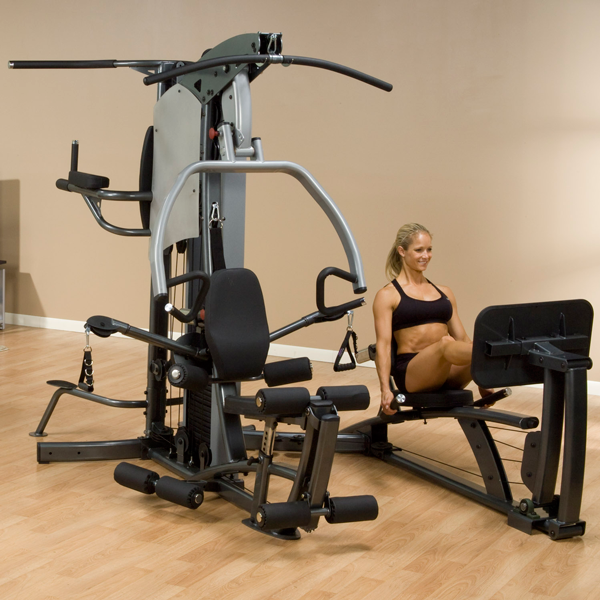 FLP FUSION Leg Press Attachment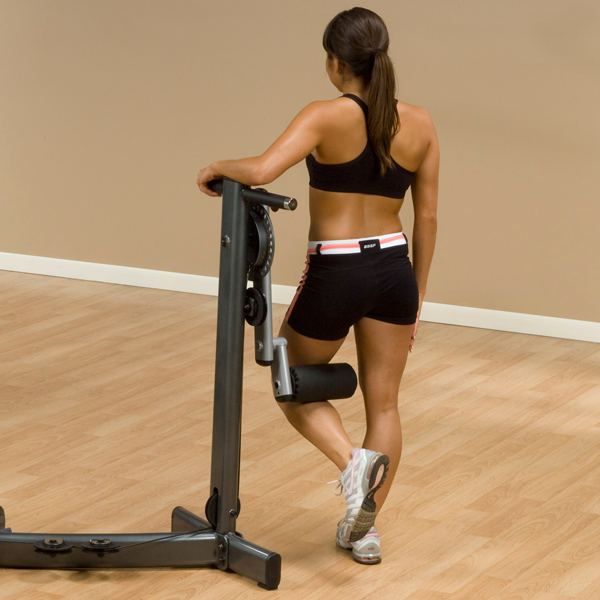 FMH FUSION Multi-Hip Station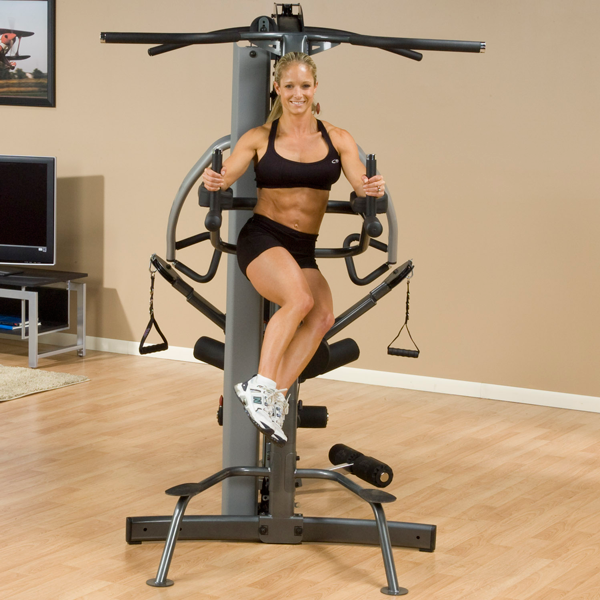 FKR FUSION Vertical Knee-Raise / Dip Station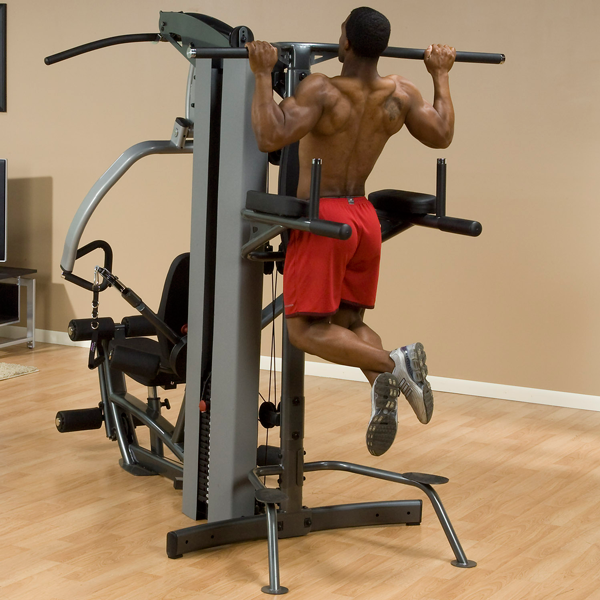 FPU FUSION Pull Up Bar Attachment


STATE-OF-THE-ART

Reasons for choosing Body-Solid
Body-Solid fitness equipment features materials and component parts of only the highest quality and durability.
Frames
All Body-Solid frames feature continuous, four side welded construction instead of the typical 2-side welds that have become common in the industry. The Fusion 500 features 50mm x 100mm 11 gauge oval tubing and 6mm upper support plates
DuraFirm™ Pads
Our exclusive DuraFirm Pads are tear-resistant, extra-thick and ultra comfortable. We use the highest density foam in the industry for a lifetime of support without bottoming out.
Finish
An electrostatically applied powder coat finish protects all Body-Solid fitness equipment. This is the same process used on industrial machinery because of its durability. It resists cracking, chipping and corrosion and makes cleaning a breeze.
Pulleys & Cables
Fiberglass reinforced nylon pulleys are precision-matched to our cable diameter and revolve on seated ball bearings that never need maintenance and provide a lifetime of friction-free performance.
The Best Warranty in the Business
Our exclusive lifetime, in-home warranty provides 100% coverage for every part on every piece of equipment, including normal wear items. Forever... period.
Setting the Standard in Quality Management
ISO9000:2000-Certified
Body-Solid fitness equipment is produced in out state-of-the-art ISO9000:2000-certified manufacturing facility. The ISO 9000:2000 certification is only awarded to companies that live up to the most stringent quality, design and customer support standards and is recognized worldwide as the sign of excellence.
BODY SOLID COMMERCIAL RATED
| | |
| --- | --- |
| | |
| This product features a Lifetime Warranty for in-home, personal usage. Pads, pulleys, cables, frames, and everything in between is covered for as long as you own the equipment. Period. | This product is Commercial Rated and features a Lifetime Warranty on frames, welds, weight plates & guide rods. 3 Years on pulleys, bushing, bearings & hardware. 1 Year on cables, upholstery, grips and all other components. |
COMMERCIAL APPLICATIONS
Our Commercial Rated line of products are designed to fit a multitude of applications. Our knowledgeable sales and service professionals will work closely with your business, organization or institution to create the most effective and efficient layout and arrangement of workout stations. Body-Solid offers highly-customizable equipment, accessories and configurations that will meet your exact needs, while providing outstanding value and durability.
REVIEWS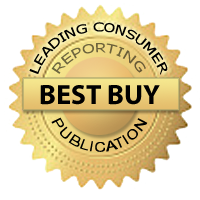 Body-Solid Home Gyms and Free-weight Equipment have been praised in leading consumer reporting magazines and fitness enthusiast publications around the world.
Consumer Digest – Brand Review
"Looking for a great deal on a high quality piece of exercise equipment? Buy a Body-Solid... Outstanding quality allows the company to offer the best warranty in the business."
Men's Health Magazine – Home Gym Buyer's Guide
"We like Body-Solid products because we couldn't find anything that could beat them. Plus, they come with a lifetime warranty."
Muscle & Fitness Magazine – Home Improvement
"On a budget, we wanted to replicate many of the movements we'd normally do at the gym, which required dumbbells, an Olympic barbell set and an adjustable bench and rack. Mission impossible? Hardly. We looked to the Body-Solid catalog..."
BodySolid Fusion 500 Personal Trainer
| | |
| --- | --- |
| Press Arm | 4-position standard press arm with ergonomically designed multi-position handles. |
| | |
| --- | --- |
| Leg Extension | With pivoting rollers that provides a full range of motion and allows you to feel your quads being worked through the entire range of movement. |
| | |
| --- | --- |
| Training Arms | Synchronized articulating functional training arms with range extending from upper ab exercises to side-accessed workouts. |
| | |
| --- | --- |
| Adjustability | Gas assist telescoping seat and telescoping back rest with multiple position cushion that ensures comfort and adjustability for any size user. Two pre-cabled accessory attachment points that enable you to configure your Fusion 500 to be as individually unique as your personal goals and routines demand. |
| | |
| --- | --- |
| Accessories | Workout Placard with 20 exercises examples included. |
| | |
| --- | --- |
| Design | Bearing pivot points at the press pivot and leg developer pivot ensure a lifetime of smooth operation. Heavy gauge oval tubing provides a stable, compact footprint. Superior engineering and construction backed for a LIFETIME of use by the best warranty in the industry. |
Specifications
| | |
| --- | --- |
| Dimensions | 83" H x 76" L x 48" W |
| | |
| --- | --- |
| Product Weight | 655lb / 297.11kg |
In-Home Warranty
| | |
| --- | --- |
| Lifetime Warranty | All Body Solid Gyms come with an in-home Lifetime Warranty on all parts |
Light Commercial Warranty
| | |
| --- | --- |
| Warranty | Lifetime Frame & Welds, 3 Years Pulleys, Bushings, Bearings, Hardware, Plates, Guide Rods, 1 Year Cables, Upholstery, Grips (Normal Wear) |
CUSTOMERS ALSO VIEWED...